Why does the tiny island of Jamaica have so many amazing athletes?
Dr. Hyman is an independent Orthopedic Surgeon. Our Mission is to provide expert sports medicine education. This is not a site for medical treatment. This site is not affiliated with, sponsored by, endorsed by, nor approved by CrossFit, P90X, Insanity or any other third party.
The island nation of Jamaica, in the West Indies, has the 137th largest population. It is a small island with a populace proportionate to it's size. However, in years past, it has ranked 13th among nations with internationally dominant, Olympic gold winning athletes.

Usain Bolt currently heads the long list of sprinters who have competed successfully on the international stage. That ability to compete began in the 1940's, just after the end of World War II. It was 1948 when Jamaica was first allowed to enter the world stage at the London Olympics. Two Jamaican men, Arthur Wint and Herbert McKinley won gold and two silver medals as sprinters that year. These pioneering athletes started a tradition which still holds today. By 1952 Jamaican men entered the Helsinki Olympics and swept the 4x400 meter relay. Arthur Wint, Herb McKinley, and compatriots George Rhoden and Leslie Laing brought home the gold. That year Jamaica finished 13th at the medal table, ahead of Japan, Great Britain, and Canada.

Over the years, Jamaican women have also risen to the ranks of international athletic superstars. Building on the record of Merlene Ottley, set 13 years earlier, Shelly Ann Frasier sprinted to a gold medal in 2002. Gaston Bernard won a decathlon gold that same year. Elva Goldbourne won a long jump gold and Lacena Golding-Clarke won the 100 hurdles gold. Jamaican athletes, both male and female, have proven themselves as a force to be reckoned with for more than 60 years on the international stage.

They may end up on that stage, but they begin in their local schools where athletic programs are integral to the everyday curriculum. Young people learn that athletics and an active lifestyle are expected of them. Parents and coaches have been working with them through a national system called CHAMPS since 1910. Annual competitions can produce crowds of 25,000 to see students up to the age of 19 compete in Kingston for local, regional, and national acclaim. Many go on to compete in other countries, like those who participate in the Penn Relays in Philadelphia, PA annually. Few spectators can ignore the electric energy that fills the stadium when Jamaican sprinters swoosh by. Fans automatically rise from their seats pulled along by the magnetism of these human racehorses.

Some say that the proven superiority of Jamaican sprinters is a matter of training. Coaches like Stephen Francis with his MVP Club, Maximising Velocity and Power, and Glen Mills of the Racers Track Club have worked out the kinks that allow their runners to 'bring home the gold'. Bridgette Foster Hylton and Asafa Powell of the MVP and Usain Bolt under Mills guidance make the case for their coaches. Many Jamaicans train in the USA where superior facilities enhance their abilities. Some, like Donovan Bailey, Jamaican born, moved to Canada to train. He brought home 3 world and 2 Olympic golds to his adopted country. The United States collegiate sports and training environment has welcomed many runners and coaches. The U.S. system allows athletes to train while continuing their academic education. Early Jamaican Olympians, Herb McKinley went to the University of Illinois; Leslie Laing to the University of California, and George Rhoden to Morgan State in Baltimore. While the current trend is moving toward Jamaicans training at home, in an embrace of national pride and patriotism, no one can discount the help international training has been.

A sport conscious, competitive social environment and expert training go a long way to explaining Jamaican dominance. There is yet another explanation. In 2008 as study conducted by the University of the West Indies and the University of Glasgow found that Jamaicans, and their West African ancestors, have a genetic advantage. These fast humans propel themselves by virtue of fast twitch muscles, Actinen A, found in 70% of Jamaicans, compared to 30% of Australians. President of the University of Technology in Kingston, Errol Morrison, claims that Jamaicans runners are born to "bolt". Usain was just doing what he was born to do.
comments powered by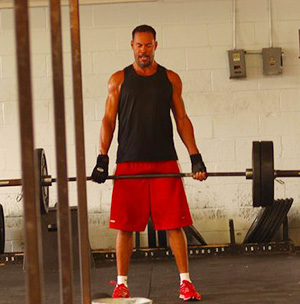 Jon Hyman, M.D.
Dr. Hyman is a Board Certified Orthopaedic Surgeon and Sports Medicine Expert who concentrates on helping his patients understand their problem and get the results they want. Understanding the problem from the patient's perspective, how it impacts their life, their family, their sports/jobs and goals is his primary concern.
Aside from surgical and technical expertise, he has a reputation of providing thorough second opinion evaluations. He seeks to answer all your questions and teach you about things you may not have known to ask, so you leave feeling informed, re-assured and satisfied. Knee, Hip and Shoulder surgery and non-surgical options generally, are his specialty.