Notable CrossFit Games 2015 Injuries
Dr. Hyman is an independent Orthopedic Surgeon. Our Mission is to provide expert sports medicine education. This is not a site for medical treatment. This site is not affiliated with, sponsored by, endorsed by, nor approved by CrossFit, P90X, Insanity or any other third party.
Each sport has them. But what's interesting in this set is that the ratio of injuries to participants is a tad on the high side, especially considering how fit these amazing athletes are. Not only that, these are not contact injuries or inflicted by opponents. They are principally overuse musculoskeletal failure injuries, or in the case of heat stroke/exhaustion - a thermoregulatory problem. That's not a shocker in the July California heat. Anyway, we'll see how these play out in the months to come. Speedy recovery to all!. There are likely some injuries that I'm missing, but hopefully those aren't as major. Most of these were injuries that required withdrawal from the 2015 CrossFit Games and may require surgery or further medical attention.

Joe Scali (partial biceps tear)


Neal Maddox (pulled a hamstring)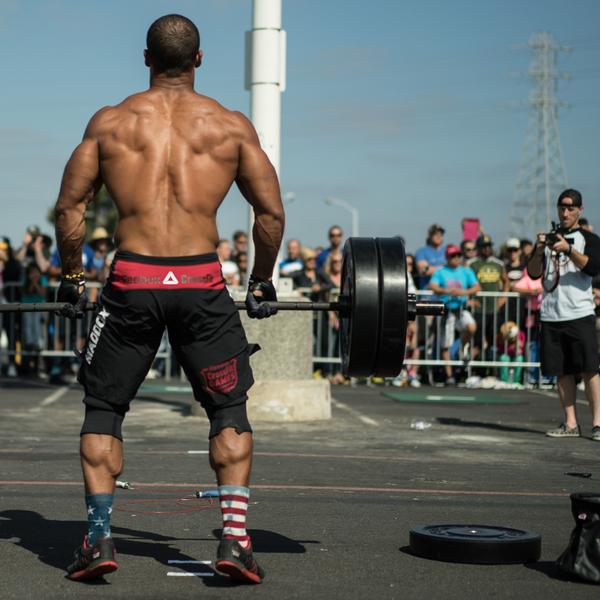 Miranda Oldroyd from NorCal Crossfit (tore ACL during the C&J Team event)

Joseph Guesnier from Team Lubbock (broken wrist during C&J Team event)

Maddy Myers hours of medical attention trying to recover after Murph) She posted pic of herself at hospital in a gown with IV. Likely dehydration. 18 years old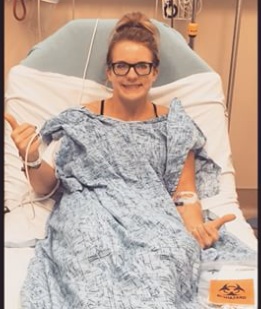 Chad Mackay (broke a rib during Heavy DT) "I have unfortunately fractured my first rib. The fracture occurred during Heavy DT. It was on my last push jerk of the second round. I heard a loud crack and knew something wasn't right. I tried my hardest to continue completing another 12 deadlifts. I then tried to Hang Clean and realized I couldn't continue. The good news is, these things heal with time and there is no permanent damage. Thank you to the wonderful medial team for taking great care of me."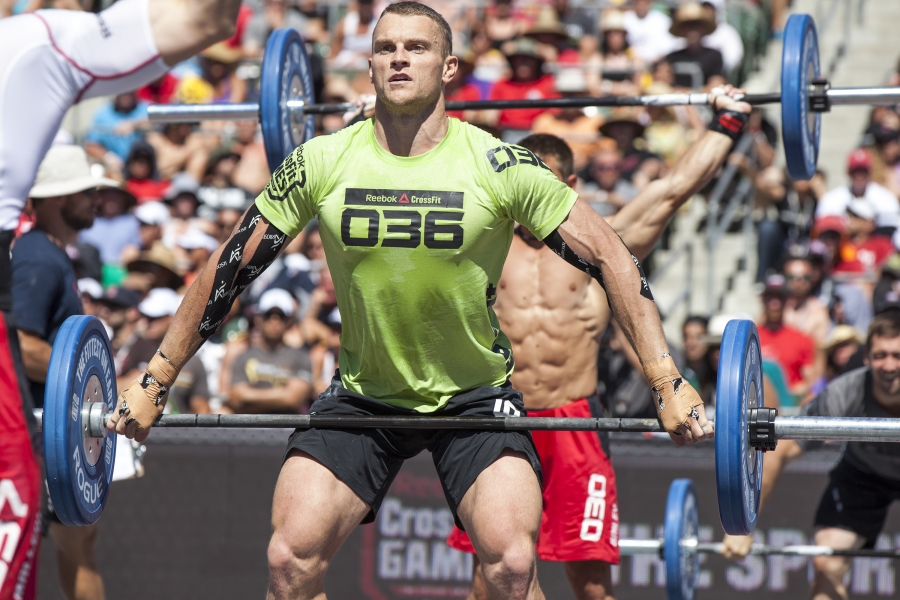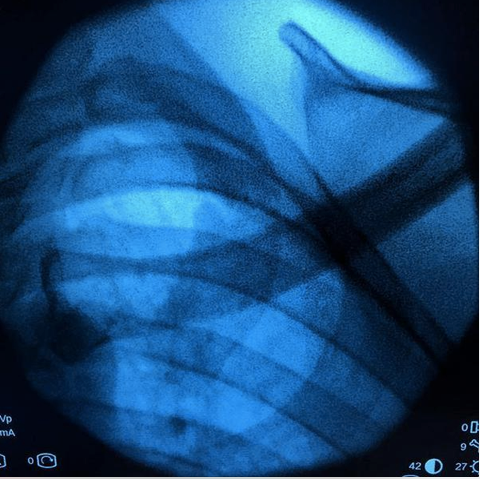 Kevin Simons (pulled out during Triangle Couplet due to lat/shoulder injury) Apparently tore his latissimus dorsi tendon during a bar muscle up in the Thrusters/BMU couplet. I posted a similar case of a CrossFit athlete who tore the lat off the bone and I surgically repaired it. She's back to muscle ups - not because I'm good, but b/c she is!



Annie Thorisdottir (suffered a heat stroke and severe dehydration during Murph and her medical team also mentioned potential kidney problems) " I came into the Games in the best shape of my life - unfortunately, due to health concerns, I have had to withdraw from the Games this year. I overheated during Murph suffering a combination of dehydration and heat injury. I was able to finish out Friday, but yesterday my body wasn't responding in the right way. I pushed through each event hoping to get my power back, but it didn't happen. Murph went so far away from what I hoped for - I have never experienced anything like this before……" "Yes, as you have heard, I overheated during Murph suffering a heat injury. My body felt heavier than ever, I was dizzy and had blurred vision. I was severally dehydrated, but determined not to quit even though I could easily tell that something was wrong. It was more than the normal exhaustion, which I believe all athletes at the Games have been through. I don't remember the last part of the run or being taking into medical care facility under the stub hub center. They toke great care of me there at the medical area. I got 2,5L of IV, they checked my temperature and ran some blood tests. The electrolyte levels were good which means, that I was properly hydrated prior for the next event. They were able to get me on my feet and told me I would most likely not cause my body further damage by going out to the floor. It didn't even cross my mind to withdraw at this point and I finished out Friday surprisingly well.


I hardly slept through out the night because of discomfort and heat. I woke up on Saturday, arms and legs very swollen and pain throughout my body. I got some manual therapy done and went out to the field hoping to feel like myself. My mind was ready to go but my body did not want to respond. On Sunday morning, I had gotten worse and had to make the tough decision to withdraw."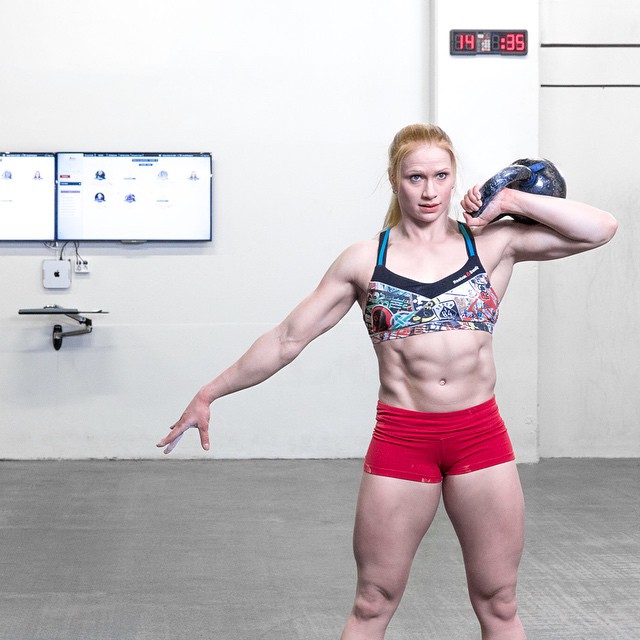 Scott Panchik (had a pre existing injury on his foot that was aggravated by his fall in Event 1) " Now that everything is said and done and the @crossfitgames have come to and end. I wanted to give a little insight on why I was wearing a boot on the final day. Since regionals I have been dealing with plantar fasciitis and a heal spur. When I was coming out of the ocean I went down hard and my foot absorbed a majority of the impact. After a rest day Thursday I continued to struggle even just walking to and from the venue. Mornings were unbearable, and I was on the verge of withdrawing from the competition. I had feelings of doubt, fear, and anxiety rushing through my entire body. I had to make a decision to gut it out, or sit back and watch the rest of my season from the bleachers. It's moments like this that truly define our character. I closed my eyes and visualized running into a packed stadium. I thought about how many people would kill for this opportunity. I knew that I would have to be dragged off that stadium floor before giving up. This weekend has changed my life. It's made me tougher, and has taught me how to cherish everything around me. I can't thank my family and friends enough for all the support and words of encouragement along the way. I could not of done it without you. I have an MRI scheduled for when I get back, and will keep everyone updated on the final diagnosis."


Brooke Wells (fractured her toe during Event 1) 19 year old rookie!!! She finished the Games and was 16th overall
Kim Holway (Masters 45-49 dropped out due to shoulder injury)
Dear CrossFit friends, family, and supporters,
It is with much disappointment that due to an injury, I had to withdraw from this year's CrossFit Games. While warming up just minutes before the first WOD, I tore something in my right shoulder. I am completely bummed to not be competing this year, but recognize how important it is to take care of myself. Right now the plan is to have an MRI, get treated, and let the injury heal, so that I can be back at the games in 2016!
I'll be cheering for all the awesome athletes competing this year.
comments powered by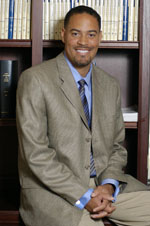 Jon Hyman, M.D.
Dr. Hyman is a Board Certified Orthopaedic Surgeon and Sports Medicine Expert who concentrates on helping his patients understand their problem and get the results they want. Understanding the problem from the patient's perspective, how it impacts their life, their family, their sports/jobs and goals is his primary concern.
Aside from surgical and technical expertise, he has a reputation of providing thorough second opinion evaluations. He seeks to answer all your questions and teach you about things you may not have known to ask, so you leave feeling informed, re-assured and satisfied. Knee, Hip and Shoulder surgery and non-surgical options generally, are his specialty.

Recent Blog Posts
Epidemic of Pec tendon ruptures during CrossFit regionals
06/13/17 – Apparently, during the CrossFit regionals in the past couple of weeks, somewhere on the order of 25 men, including some elite athletes, either partially or completely tore their pectoralis major tendons.
Why does the tiny island of Jamaica have so many amazing athletes?
11/05/15 – The island nation of Jamaica, in the West Indies, has the 137th largest population. It is a small island with a populace proportionate to it's size. However, in years past, it has ranked 13th among nations with internationally dominant, Olympic gold winning athletes.
Orange Theory Fitness
11/05/15 – Here, in America, we love our cars. They give us a sense of power and freedom of movement unparalleled by other forms of conveyance. Apparently some of us, enlisted in the human growth and potential movement, also love our exercise.
CAN FAT BE FIT?
11/05/15 – If fitness were defined strictly in physical terms, one can make the case that fat can be fit, but not for long.
TrueFit: The Truth About Fitness
11/05/15 – or decades, in America, the fitness movement has had an identity as a matter of physical prowess, dominance, and ability.
CrossFit Helps OverCome Addiction
11/05/15 – In the small borough of Pottstown, PA, recovering addicts have a big advantage. They can become eligible to participate in CrossFit PottsTown's program designed just for them.
TrueFit: The Truth About Fitness
10/04/15 – For decades, in America, the fitness movement has had an identity as a matter of physical prowess, dominance, and ability...
Why Girls / Women Can't Climb the Pegboard ?
08/03/15 – Before I begin. Let's be clear: some women can, many guys can't. A lot of it has to do with fitness, not so much gender.
Notable CrossFit Games 2015 Injuries
07/29/15 – Each sport has them. But what's interesting in this set is that the ratio of injuries to participants is a tad on the high side, especially considering how fit these amazing athletes are.
Julie Foucher's Achilles Tendon and Box Jumps
06/10/15 – The problem with Achilles tendon injuries is that they can occur at random. Essentially the rupture of the tendon tissue occurs under an explosive tensile load which can only result from a "perfect storm" of Vector pull and biomechanical overload.